As those of you who follow my blog will know, 2016 didn't get off to the best start… Crutches aren't exactly conducive to long walks in the Peaks and scrambling around rock faces!
Luckily a little patience, time and strength work in the gym (not a place you would otherwise find me!) have meant I have been able to get back on my feet relatively quickly. So despite the slow start to my #Walk2016, I've managed to clock up just over 150 miles. Now, believe me, I would have liked this total to about 100 miles higher, but amongst the setbacks, there have been some stunning routes.
So without further ado here are the top four highlights of my #Walk2016 so far:
1. Chatsworth in the sunshine: 5.3 miles
I feel so lucky that this beautiful estate is pretty much on my doorstep. This walk was one of the first I managed with the recovering ankle, and although it is not particularly challenging, it makes for an enjoyable day out and a perfect family outing. I would recommend a look around the house and gardens after an amble along the river (you will be surprised how quickly the mileage clocks up!), and above everything a bite to eat at the Farm Shop – their pies are my favourite! I've not added a particular route for this one as it is more a case of wondering around the grounds and estate which is very easy to navigate!
2. Mam Tor in the snow: 5.8 miles
I could have easily predicted that the Hope Valley would feature somewhere on my top routes of #Walk2016 – it's one of my favourite places in the Peak District! When I walked this, we had just had a lot of snow. It was so picturesque with fantastic views over the valley. Starting at the base of Mam Tor (easy parking) this route is an ideal weekend stroll – although make sure you bring your wellies as it can get a little muddy (or snowy in this case)! It's also worth noting there are a lot of variations you can make to shorten/lengthen the route according to what you fancy.
3. Yorkshire 3 Peaks Attempt 1: 9.2 miles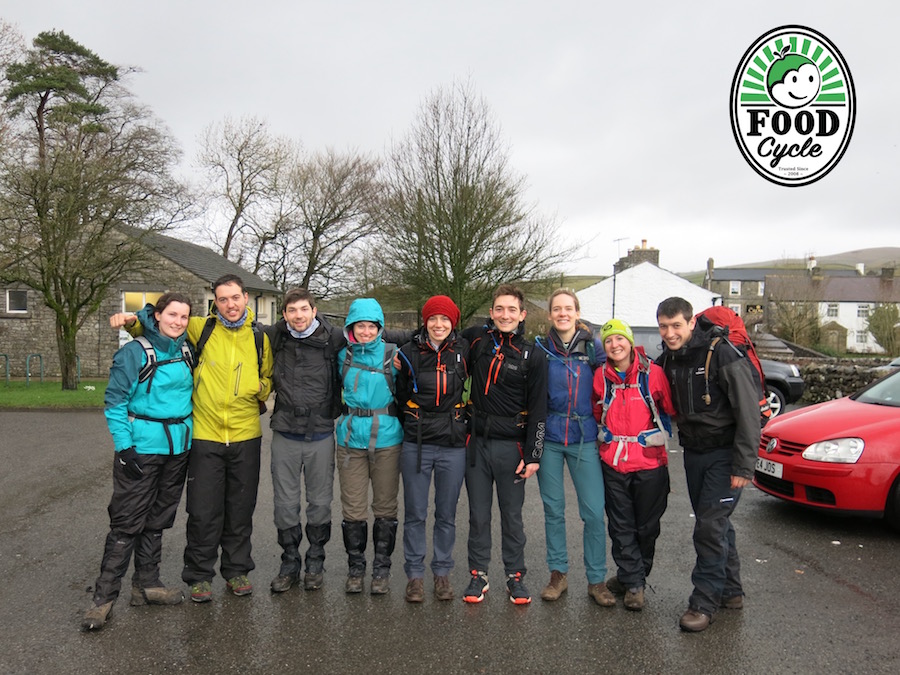 Organised by two of my friends in aid of the charity Foodcycle, our goal was to walk the Yorkshire 3 Peaks in under 12 hours. Unfortunately, luck was not on our side and out mission had to be abandoned due to atrocious weather conditions. However, behind the snow, sleet and rain I imagine there were some stunning views on our route, and I can't wait to get back out there for a second attempt. Asides from this the route we managed, up and down Ingleborough would make for a great outing with beautiful (weather dependent) scenery!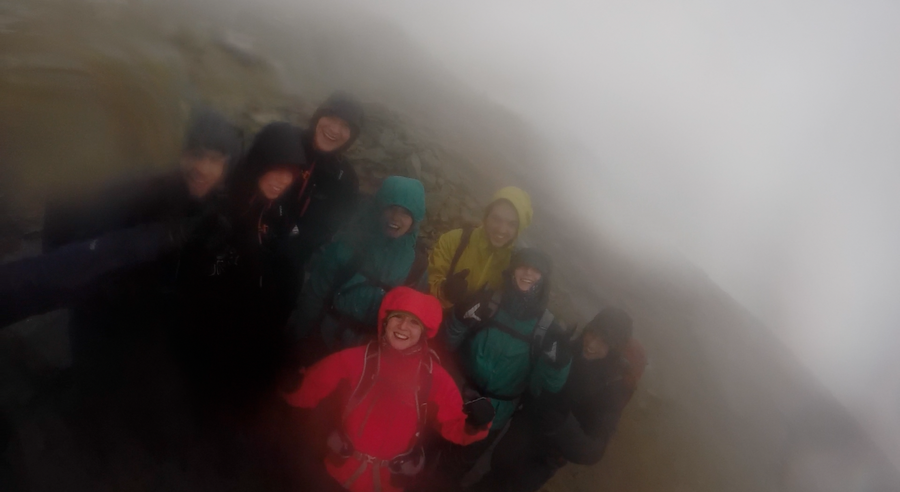 4. Tenerife, hiking up a volcano: 9.6 miles
All the hikes I did in Tenerife were amazing, so it's exceptionally hard to pick a favourite. I was blown away with the country's volcanic landscape and mountainous terrain. It was simply stunning. If I had to choose one route I did out there, it would have to be the hike around the Montana Chinyero. Setting off the weather can only be described as British! Everywhere else on the island was in glorious sunshine, and typically I was hiking in the only drizzling cloud (literally)! This gave the walk a bizzare feel – it was like being on another planet. Luckily towards the end of my walk, the clouds dispersed and the sun came out just in time to reach the summit to show off some incredible views. (To read more about my time in Tenerife check out the full blog post here)
Looking back, despite the shaky start there have been some real high points to the start of my #Walk2016. It's even prompted a few subtle changes – for one I've certainly found I'm looking for new routes, then I have also noticed I am getting out on the shorter walks at lunch and in breaks far more often. This has had a positive effect on my productivity in the afternoons, and I find it very refreshing. Hopefully, now the ankle is on the mend (fingers crossed) there will be more opportunity for some epic adventures lined up for spring and summer both at home and further afield, so watch this space!