I am going to start by saying this isn't quite the blog post I expected to be writing!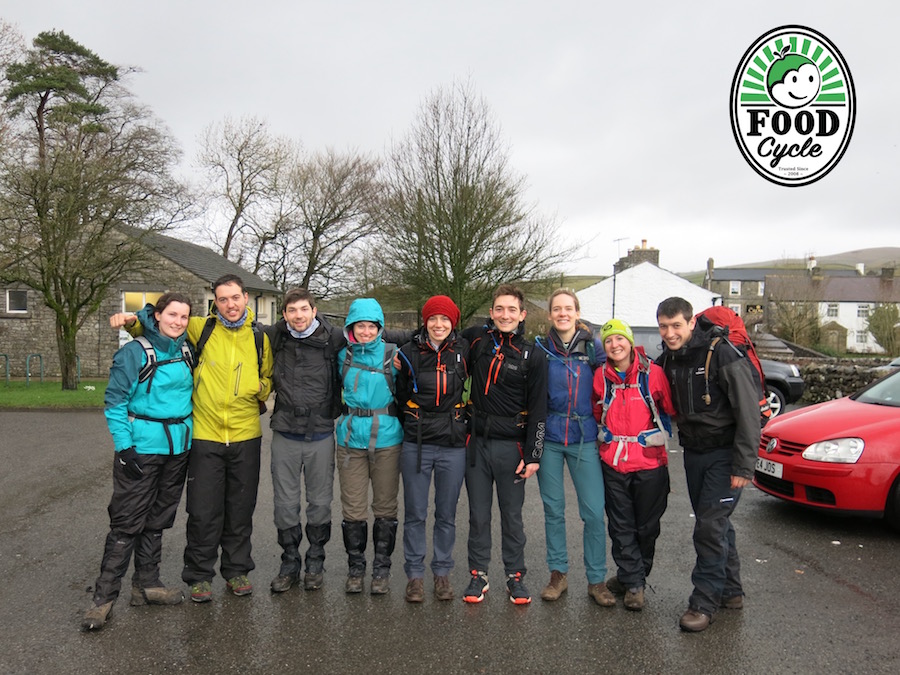 Last Saturday eight friends and I headed up to Harrogate to attempt the Yorkshire 3 Peaks in under 12 hours to raise money and awareness for Foodcycle. That morning preparation had gone well – Frankie was up at the crack of dawn ensuring we had all the fuel we needed for the day, including some delicious goodies made by Rachel (I need the recipe for those rice cakes) and we set off in good time.
Arriving in Horton in Ribblesdale the weather was vile – it was -2 degrees, very wet and windy. Luckily our spirits were not dampened (sorry, awful pun!) and we layered up and set off. We had pre-empted the weather might not be ideal, so Rob and Frankie had carefully planned the route to avoid the having to do the harder sections in the dark later that day.
As we made our way up Ingleborough, the weather got worse and worse. Winds turned to massive gusts and gales, and rain turned to sleet and hail. The walking conditions were also not ideal – as we got higher up, there was ice covering the path and flagstones making it very slippery. I think it was at this point we realised it was time for a re-assess. After some discussion ultimately Rob and Frankie had to make the tough but very sensible decision to complete the one peak, Ingleborough, then head back down to the cars.
Were we disappointed? Yes. But was it the right decisions? Totally.
I know we are in England, walking on a footpath, but conditions have to be respected. Hypothermia is no joke, and I can't stress enough how quickly a situation can go from bad to worse to dangerous. All of us are fit and competent, and we possibly could have continued but, especially given the ice, it was not worth the risk. Our aim in this challenge was to complete it raising money, and awareness for Foodcycle and as much as having to turn back was not what we wanted, we certainly didn't want to end up in a dangerous situation.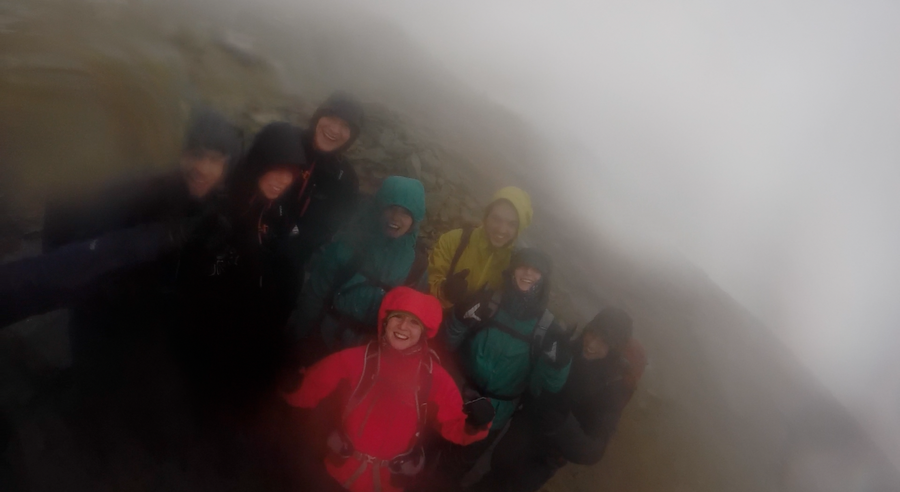 On a more light-hearted note here is a little video of our attempt – as you can see it was pretty vile!
On your phone? You can see this video in all it's glory here!
An attempt 2 will be happening soon! I will keep you all posted via social media on when this will be.
In the meanwhile, if you would like to make any further donations to this amazing and worthwhile cause all you have to do is visit our JustGiving page below.